‹ Back to Fraud Webinars
Work Comp Fraud: Identifying the Modern Fraudster
ON DEMAND WEBINAR
Fighting work comp fraud starts with knowing what to look for. Who is likely to commit fraud? What are the warning signs?
In this installment of the Spot It & Stop It fraud-fighting webinar training series, an expert from our Special Investigations Unit discusses what red flags to look for before fraud is committed and how to fight back.
In this webinar you'll learn:
Keeping your eye out for the modern fraudster
Today's trending fraudster techniques
COVID reality – real examples of modern fraud
Critical steps you can take to protect yourself
About your presenter
Christopher Dill, Special Investigations Unit Manager
A Fraud Claims Law Specialist designee, Christopher Dill was a recipient of the National Health Care Anti-Fraud Association's Investigation of the Year Award for his significant contribution to the successful resolution of "Operation Back Lash" – one of the largest workers' compensation health care bribery schemes ever uncovered in San Diego County. Christopher has participated in over 30 criminal cases surrounding medical and legal providers attempting to defraud the workers' compensation system. Christopher's approach to insurance fraud investigations is a holistic one. From preventative education campaigns, to data analytics, to time tested investigative, and intelligence gathering techniques, it is Christopher's belief that a multi-faceted approach to insurance fraud is necessary to a successful defense.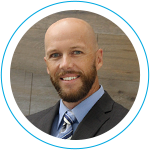 Download these helpful resources about identifying fraudsters