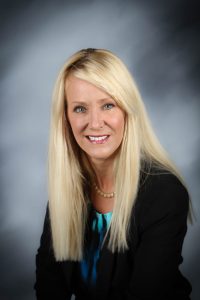 SAN DIEGO, July 18, 2018 — ICW Group Insurance Companies, a group of property and casualty carriers, has named Christina McGuire as its North Midwest branch manager. She will oversee business development, agent outreach and workers' compensation underwriting in Michigan, Wisconsin, Minnesota and Iowa. McGuire will continue building on the company's momentum in the region and further drive strategic partnerships with its agents and brokers.
"Christina has been a valuable Team Member and a key part of our growth in this region. She brings more than 20 years of experience in the Midwest insurance marketplace, both on the marketing and underwriting side," said Paul Zamora, senior vice president of workers' compensation at ICW Group. "Her strong industry expertise and long-standing work relationships with agents will bolster our robust marketing and expansion plans in the region. We're thrilled to promote her to this important position."
Prior to joining ICW Group, McGuire served as commercial marketing manager at Brown & Brown Insurance, an independent insurance intermediary, where she successfully monitored sales and profitability objectives. She also managed commercial lines support staff to ensure product quality and customer service while carefully evaluating the best carrier partners for agency clients.
"ICW Group is a highly stable, profitable company that has one of the best underwriting systems in the Midwest," said McGuire. "The company is passionate about serving our agent, broker and policyholder partners. We're proud to provide our agents a broad range of class codes with minimum premiums starting as low as $2,500, along with competitive commission to help them grow and diversify their book of business."
She received her bachelor's in Finance with High Honors from the University of Illinois at Urbana-Champaign. Agents and policyholders can connect with Christina on LinkedIn.
About ICW Group
Based in San Diego, ICW Group Insurance Companies is the largest privately held insurance company domiciled in California. Quoting more than $3 billion annually, ICW Group represents a group of Workers' Compensation, Property and Auto insurance carriers, including Insurance Company of the West and Explorer Insurance Company. ICW Group is recognized nationally as an industry leader in helping policyholders achieve fewer and less costly claims while elevating the trusted agents who advise them. For more information, visit ICW Group's Twitter, LinkedIn and Facebook pages.
Media Contact
ICW Group
Trisha Rule
858.924.8611
trule@icwgroup.com