Rick Fineman and Leslie Stoll to Deliver Presentation on June 13 in New Orleans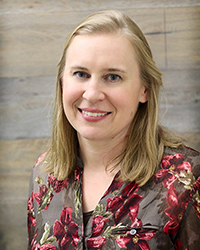 SAN DIEGO, June 6, 2019 — ICW Group Insurance Companies, a leading group of property and casualty carriers, announced today that Rick Fineman, vice president of Risk Management Services at ICW Group and Leslie Stoll, technical specialist at ICW Group will present at the 2019 International Society of Fall Protection (ISFP) Symposium, following the American Society of Safety Engineers Professional Development Conference and Exposition in New Orleans.
Fineman and Stoll will present the "The Art of Fall Protection: Identifying, Quantifying and Reducing Risks of Falls from Elevation" on Thursday, June 13 from 1:45pm to 2:30pm CT.
Bringing together safety practitioners and scholars from around the globe, the ISFP Symposium is the premier international forum designed to address topical issues and methods for preventing fall accidents and improving worker safety.
"There's no better place to connect with leaders in the fall protection industry. From researchers to subject matter experts to safety program managers and safety professionals, they all converge at ISFP and bring unique points of view to the table," said Fineman. "I'm honored to be among the speakers to discuss fall protection challenges and actionable solutions that can be effectively implemented."
"I'm thrilled to present at this year's ISFP symposium," said Stoll. "It's our hope that these presentations from several major industry leaders will help not only foster collaboration and information exchange, but also advance safety practices for working at height and rescue worldwide."
For more information and to view the 2019 ISFP Symposium schedule, please visit www.isfp.org/events.
About ICW Group
Based in San Diego, ICW Group Insurance Companies is the largest privately held insurance company domiciled in California. Quoting more than $3 billion annually, ICW Group represents a group of Workers' Compensation, Property and Auto insurance carriers, including Insurance Company of the West and Explorer Insurance Company. ICW Group is recognized nationally as an industry leader in helping policyholders achieve fewer and less costly claims while elevating the trusted agents who advise them. For more information, visit ICW Group's Twitter, LinkedIn and Facebook pages.
Media Contact
ICW Group
Jessica Northrup
858.924.8662
jnorthrup@icwgroup.com