Industry Veteran Tapped to Build Carrier's Growing Line of Business
SAN DIEGO, October 21, 2019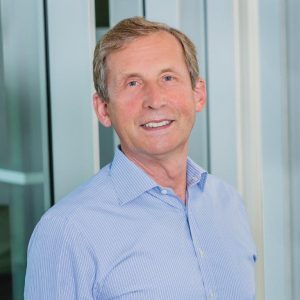 — ICW Group Insurance Companies, a leading group of property and casualty carriers, announced today the appointment of Mirek Wieczorek as vice president of assumed reinsurance, effective immediately.
Wieczorek has nearly 30 years of leadership experience in the reinsurance industry. Prior to joining ICW Group, he was executive vice president and head of underwriting at Tokio Millennium Re's (TMR) reinsurance operations and before that was senior structured risk underwriter at Aspen Re in Bermuda.
"We're very excited to have Mirek join the ICW Group team. His distinguished underwriting career along with extensive industry relationships will be a great asset as we execute our assumed reinsurance growth strategy," stated Shawn Adams, senior vice president at ICW Group.
As vice president of assumed reinsurance, Wieczorek will report directly to Adams in leading this expanding line of business for the company.
"I'm honored to join such a thriving organization and be a part of its dynamic corporate culture," said Wieczorek. "ICW Group is a well-established property and casualty insurer, and I welcome the opportunity to contribute to its continued success by growing our presence in the reinsurance market."
Wieczorek holds a Master of Science Degree in Mathematics and he's an Associate of the Casualty Actuarial Society and a Member of the American Academy of Actuaries. He will be based at the ICW Group Corporate Headquarters in San Diego, CA.
About ICW Group
Based in San Diego, ICW Group Insurance Companies is the largest privately held insurance company domiciled in California. Quoting more than $3 billion annually, ICW Group represents a group of Workers' Compensation, Property and Auto insurance carriers, including Insurance Company of the West and Explorer Insurance Company. ICW Group is recognized nationally as an industry leader in helping policyholders achieve fewer and less costly claims while elevating the trusted agents who advise them. For more information, visit ICW Group's Twitter, LinkedIn and Facebook pages.
Media Contact
ICW Group
Jessica Northrup
858.924.8662
jnorthrup@icwgroup.com