Customer Experience Executive Honored for Building Company's CX Program
SAN DIEGO, November 1, 2019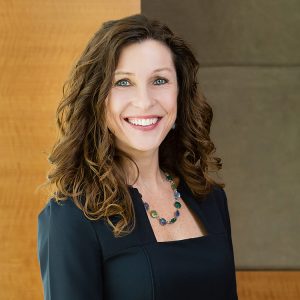 — Kristin Guthrie, senior vice president of enterprise customer experience at ICW Group Insurance Companies, a leading group of property and casualty carriers, was selected as one of Digital Insurance's Women in Insurance Leadership 2019 honorees.
The Women in Insurance Leadership award recognizes innovative contributions women executives are making in all areas of the insurance industry. Guthrie was selected for designing and leading ICW Group's customer experience (CX) initiatives that focus on customer retention and measuring company success from both a financial and customer experience perspective. She was acknowledged this week along with nine other insurance executives at the Women in Leadership Conference in Chicago and was profiled last month by Digital Insurance.
"I'm thrilled to be recognized alongside a phenomenal group of industry leaders and for something I am so passionate about," said Guthrie. "I'm proud of both the role I've been able to play in building the CX program throughout ICW Group and of our customer focused team members who are so committed to delivering exceptional experiences each and every day."
Guthrie oversees ICW Group's market research, marketing, customer journey mapping and value creation using Six Sigma methodology to generate customer-centric process improvements. She's also responsible for integrating customer experience advocacy into the company's corporate culture.
"ICW Group has a reputation for being a highly customer-centric organization, and Kristin continues to bring us to the next level in this area," said Kevin Prior, president and chief executive officer for ICW Group. "Her passion for elevating the experiences our customers have with our company is a key factor in our continuing growth and success."
About ICW Group
Based in San Diego, ICW Group Insurance Companies is the largest privately held insurance company domiciled in California. Quoting more than $3 billion annually, ICW Group represents a group of Workers' Compensation, Property and Auto insurance carriers, including Insurance Company of the West and Explorer Insurance Company. ICW Group is recognized nationally as an industry leader in helping policyholders achieve fewer and less costly claims while elevating the trusted agents who advise them. For more information, visit ICW Group's Twitter, LinkedIn and Facebook pages.
Media Contact
ICW Group
Jessica Northrup
858.924.8662
jnorthrup@icwgroup.com