Industry Veteran Assumes the Lead of New Executive Position
SAN DIEGO, Nov. 9, 2021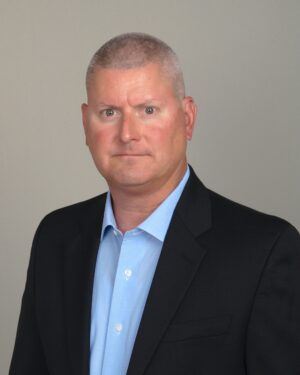 — ICW Group Insurance Companies, a leading group of property and casualty carriers, names Rob deViere Vice President, National Workers' Compensation Underwriting, a new position created to oversee underwriting growth initiatives for the company as it continues to expand its presence.

Formerly the Vice President, East Region, Workers' Compensation Underwriting, deViere is now responsible for the national operations strategy and execution for the underwriting portion of the company's work comp business.

"Rob has been instrumental in helping grow our work comp presence through the East region of the country over the past eight years," says Paul Zamora, Senior Vice President, Work Comp Underwriting. "His vision, expertise and passion will undoubtedly be key to ICW Group's continued success in the future. There is no better person to fill this new role and help take our underwriting performance to new heights."

An industry veteran with more than 28 years of workers' compensation experience, deViere has a diverse insurance background which includes management and executive positions at Zenith and other insurance carriers. He is an industry advocate involved in numerous professional organizations, including serving as the current Chair of the Missouri Aggregate Excess of Loss Reinsurance Mechanism, and on the board of governors and board of directors of the Florida Workers' Compensation Joint Underwriting Association and National Workers' Compensation Reinsurance Association respectively.

"This organizational change is a testament to ICW Group's continued growth and geographic diversification, allowing more work comp policyholders to experience our company's unique and valuable products and services," said deViere. "I look forward to contributing to ICW Group's bright future and our mission to create the best insurance experience possible."

deViere began his career in insurance as a loss control engineer with an emphasis on occupational safety and health. He also served as a staff instructor for the Naval Nuclear Propulsion program during his military service in the United States Navy. deViere is based out of ICW Group's Florida location.
About ICW Group
Based in San Diego, ICW Group Insurance Companies is the largest privately held insurance company domiciled in California. Quoting more than $3 billion annually, ICW Group represents a group of Workers' Compensation, Property and Auto insurance carriers, including Insurance Company of the West and Explorer Insurance Company. ICW Group is recognized nationally as an industry leader in helping policyholders achieve fewer and less costly claims while elevating the trusted agents who advise them. For more information, visit ICW Group's Twitter, LinkedIn and Facebook pages.
Media Contact
ICW Group
Jessica Northrup
858.924.8662
jnorthrup@icwgroup.com