Learn what it's like working at ICW Group
Read our Team Members' stories about their experience at ICW Group. Then, apply for one of our positions on our Browse Open Jobs page!
---
---
Underwriting
Apply for one of our Work Comp Underwriting positions on our Browse Open Jobs page!
---
Leo Carlino

Business Development Underwriter
Team Member since 2014
"I wasn't looking for a new job when I first heard about ICW Group through Stacey McAdam, head of work comp underwriting for the Western U.S. We were introduced randomly through a mutual friend, and I was immediately impressed with her passion for the company and the amazing momentum the work comp team was achieving. During the interview process, I was doubly impressed with the leadership's vision for the work comp business line—and the company overall. Having such a clear direction was a breath of fresh air for me, and inspired me to join the company.
"From day one, I knew I wasn't just working for a pay check. ICW Group's culture and positive momentum have empowered me to live the 'Power of One' ideal—our value that every Team Member can make a difference for our customers or the company as a whole. We're also given the right tools and opportunities that make our job easier. Snap®, our proprietary underwriting system and agency portal is an award-winning platform that enables us to easily quote and bind business in a timely manner.
"One of my favorite parts of my job is not being stuck behind my desk all the time. Because we're a customer-focused company, we're encouraged to network—which is great for me. I love the freedom and flexibility to build relationships with my agents and policyholders—and get to know the stakeholders in the communities we serve.
"When I first got out of college, I thought I'd bounce around from company to company until I found one that I loved. I feel like I could be at ICW Group for the rest of my career. It's a fun, dynamic environment with great potential. I'm looking forward to growing with the company for many years to come."
---
Renee McFadden

Senior Business Development Underwriter
Team Member since 2013
"Prior to joining ICW Group, I worked for a competitor workers' compensation carrier. When I first interviewed with the company, I was intrigued by its broader approach to underwriting and risk selection, and felt there were greater opportunities to help grow premium for the work comp business line.
"Being a Senior Business Development Underwriter requires me to use analytical skills to assess a risk and determine whether it's a good fit for our book of business. Some accounts require much more in-depth analysis of the risks associated before a quote can be provided. In balance, I enjoy the interaction and interpersonal relationships I get to build with retail agents and brokers. The company also affords a great deal of flexibility to work remotely when necessary—which is a huge plus—particularly when planning field days to visit my customers. Being able to access our underwriting technology and other key resources from anywhere makes my job more efficient, enjoyable and productive.
"I've expanded my knowledge base tremendously since joining ICW Group. The dialogue with management and our next-level resources provides great insights and feedback on accounts I'm presenting. Having autonomy in decision making coupled with strong technical resources to provide learning where needed is invaluable."
---
Nathan Pick

Business Development Underwriter
Team Member since 2013
"I came from a competitor workers' compensation carrier and applied to ICW Group because of its stellar reputation. Right off the bat, I was drawn to ICW Group's numbers-based approach. When I went through the interview process, I knew this was the place I wanted to be. I immediately felt comfortable with the Branch Manager and the Senior Vice President of Enterprise Strategic Planning & Analytics."
"ICW Group is unique because I'm responsible for managing the marketing and underwriting aspects as a Business Development Underwriter. I get the best of both worlds by using my analytical skills and working with a wide variety of people every day. Our customer-focused culture gives us the opportunity to build and cultivate strong working relationships with our agents and producers."
"ICW Group has one of the best customer support claims services in the industry. Taking care of our insured is our top priority, and you can see that reflected in all aspects of the business. Our clients choose to work with us because they like our products, and place a lot of trust in our services which is something I'm proud of."
"Working here has helped build my confidence. ICW Group gives you the chance to share your ideas and pursue your dreams with a hardworking team that is dedicated to your professional success. I'm consistently challenged and grow every day from my experiences. It's truly motivating to see ICW Group employees hard at work, continuing to improve themselves and their product – that's what makes working at ICW Group so enjoyable."
---
---
Claims
Apply for one of our Work Comp Claims positions on our Browse Open Jobs page!
---
Meet our claims leader, Amanda Granger

Vice President, Work Comp Claims
Team Member since 1995
"Welcome! At ICW Group, my priority is the growth, development and success of my team. To be given the opportunity to lead such an excellent group of professionals at ICW Group is not only a privilege, it is an honor.
"I started my career as a Medical Only Claims Examiner for a large national carrier and I quickly learned that I needed to have a specific skill set and personality if I was to survive: strong verbal communication skills, the ability to adapt quickly, and a good sense of humor!
"When I came to ICW Group in 1995, my passion, drive and hard work paved the way to many opportunities. Today, I enjoy being a key member of this great insurance company. Every day, I try to lead by example and challenge each individual Team Member to achieve their personal best. Our success as a department and as an organization is defined by our people, our culture…our family.
"I invite you to join us!"
---
Drew Lunden

Claims Examiner
Team Member since 2011
"Joining ICW Group has been one of the best decisions I have ever made. It is a great company to work for and a place where my efforts are truly valued and rewarded.
"ICW Group has provided me a very supportive environment while encouraging me to expand my skills and knowledge. I am surrounded by a wonderful group of talented individuals who are very positive and help foster a great team atmosphere. This has enabled me to receive very valuable feedback and improve in my job performance.
"As our company expands into different regions there continues to be plenty of room for me to grow professionally. Thanks to the opportunities ICW Group provides, I feel confident I'll be able to grow my responsibilities from my current position as a California claims assistant to handling multiple jurisdictions."
---
Christie Stoa

Claims Service Consultant
Team Member since 2014
"While looking for a new opportunity, I had heard that ICW Group had a great leader overseeing the Woodland Hills, CA office, and that he was amazing to work with. After calling a few Team Members to confirm the boss' awesomeness, I learned that the company has been steadily growing and there was lots of room for advancement. I submitted my resume the same day!
"One of the things I love best about working for ICW Group is the opportunity to teach what I've learned as a Claims Examiner to such a smart group of people—and see firsthand that knowledge empowering my Team's success. We definitely have an 'all for one, and one for all' attitude.
"After being with the company for just a year, I was promoted to Claims Supervisor—even though I had no prior supervisory experience. That's huge! My manager saw the potential in me, and I am proud that my hard work paid off.
"Within two months of being promoted, I was invited to attend LEAD, a weeklong training workshop designed to help me succeed at ICW Group and in life. A year after the training, I was offered a fresh new opportunity to further advance my career and expand my skillset in a different capacity.
"I'm currently a Claims Service Consultant—which affords me the chance to be out in the field, working one-on-one with customers to resolve any issues that may arise. As a liaison between our customers (agents, brokers, policyholders) and the Claims Team, I ensure that we provide the best customer experience in the industry.
"This is an exciting new position—I truly feel I have been set up for success, and look forward to continuing to enhance my career with the company."
---
Ernest Suico

Claims Supervisor
Team Member since 2013
"I was not looking for a new career opportunity, as I was content with the job I had, when the head of ICW Group's Woodland Hills, CA office called me up one day. He had just opened the office, and wanted me to join his team. Impressed by the company's strong, sustainable growth and better potential for professional advancement, I decided that joining the inaugural branch team would be a great move for my career.
"One of the first things I noticed when joining ICW Group, was the Team Member focused culture. I particularly like our open door policy with management, and the autonomy the company affords to its Claims Examiners—this was something I didn't have with my previous job. In addition to a more efficient workflow, I like that the company trusts us to make the right decisions for our customers.
"Going hand-in-hand with the culture, the company promotes from within and actively invests in the talent of its Team Members. In just one short year, I was promoted from a Claims Specialist to a Claims Supervisor—putting me on a solid career path toward future senior leadership positions.
"We started with about seven employees in Woodland Hills, and have grown to 33 in just a few years. I take pride in knowing that I've had a hand in our team's growth and success—and in the future success of the company overall."
Risk Management Services
Apply for one of our Risk Management positions on our Browse Open Jobs page!
---
Wisith Jiengwattana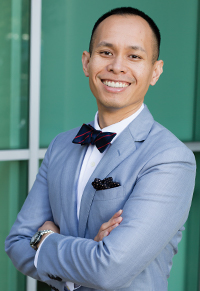 Risk Management Consultant
Team Member since 2016
"Before joining ICW Group, I was a Safety Specialist – primarily in healthcare and various subsectors such as clinical labs, cancer research centers and hospitals, and biotech. After going through ICW Group's interview process – I knew this was the place I wanted to be!"
"Working at ICW Group is great because as a Risk Management Consultant, I learn more about the business aspect in addition to fine tuning my soft skills like communication. In my current role, I'm responsible for partnering with clients to address their risk and safety needs – whether its boosting morale or providing training for a new protocol."
"I love that every day is different. I have about 400 clients throughout Southern California, primarily San Fernando Valley and Antelope Valley. Every day I get to see what they do and how they operate. Working at ICW Group has made me become a more well-rounded safety and risk professional. ICW Group has a wide variety of clients, so I get experience in a bit of everything – from construction to assisted home living, even caterers and aerospace companies."
"One of the best things about working at ICW Group is the people. My colleagues are not only fun and enthusiastic but supportive as well. I know if I have a question I can call any one of them, and they're always willing to help out."
"My job is rewarding because oftentimes clients don't have a safety specialist on-hand. If the work we do prevents just one injury or accident, then it was all worth it."
---
Keith Schmedes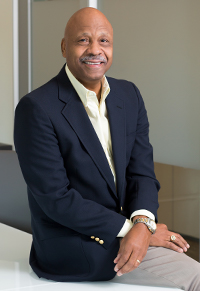 Senior Risk Management Consultant
Team Member since 2013
"ICW Group's attitude is so different from other carriers. At the end of the day, I feel like I make a difference. We service a lot of closely-held, family-run businesses who never received loss control services. ICW Group's model is that all accounts receive help and service – this is very personal, and I know our clients appreciate it."
"To be successful as a Risk Management Consultant, you have to be able to sell your ideas, be empathetic and a great listener. Clients don't care what you know until they know that you care. Luckily, my colleagues are very passionate, and it shows it in the quality of work performed each and every day."
"At ICW Group, we're able to create value and make decisions that will be backed up by management if it's in the best interest for our clients. This empowers us to be creative and work collaboratively to come up with solutions drive results. We're able to effectively manage our book of business while also keeping our client's losses low or eliminating exposures to accidents that can cost them down the line."
"This is the best job in the world. The company you work for can either make it better or a little harder. I'm very fortunate that ICW Group is a company that makes it better."
---
Kurt van Hartogh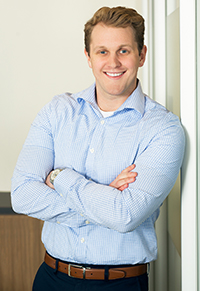 Associate Consultant
Team Member since 2018
"I heard about ICW Group as I was searching online for Risk Management jobs. I had just graduated from University and finished a risk control internship with a large insurance carrier and a safety engineer internship with a design build company."
"What I enjoy most about working here is being part of the Risk Management team. Each consultant has a different specialty, so I'm surrounded by industry experts. I have the best coaching in the industry, and everyone is willing to go out of their way to help with any questions or issues I run into."
"I really enjoy being out in the field helping customers find their biggest loss drivers and providing solutions to help control those risks. It's amazing to see the impact we can have on our clients day-to-day. ICW Group really emphasizes bringing value to every account – regardless of size."
"ICW Group has taught me so much and has given me an entirely new approach at looking at safety and risk. By being at a company that continues to grow, you learn something new every day. I admire how the culture constantly pushes you to work outside of your comfort zone and learn new skill sets."
---